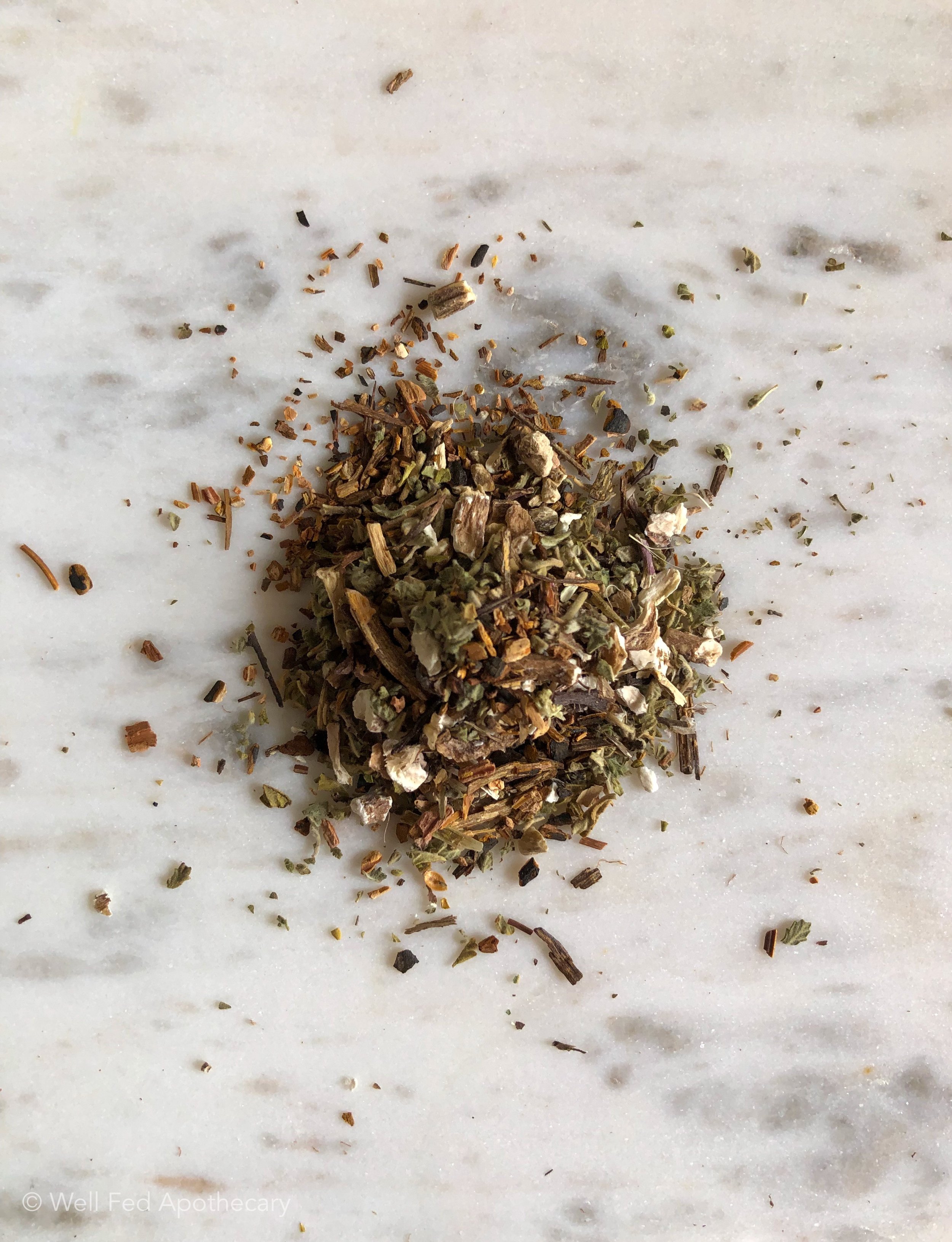 Kings Crown
This batch of 100% organic loose leaf herbs are synergy. All of what the body needs to function optimally. Specially to target male bodies to increase stamina, support male reproductive health, endocrine system, and erectile ability.

This blends of herbs are natures multivitamin with all the necessary minerals, vitamins, enzymes and acids the body needs to work at its best.
This batch is best brewed as an *infusion where the plant material is steeped for a minimum of 3 hours for maximum extraction. Can be enjoyed warm or iced. This refreshing fusion is sure to keep things functioning as nature intended!
Brew 3-5 tsp in 16-36 oz of water for 3 hours. May be enjoyed in smaller quantities.
All Our Herbs Are 100% USDA Certified Organic, Sustainably Sourced Plant Material.
We Love our plant friends and care about where they are cultivated and harvested for the best variety .
*Check our blog or IG (@wellfedapothecary) page for a how to on infusions.
"This statement has not been evaluated by the Food and Drug Administration. This product is not intended to diagnose, treat, cure, or prevent any disease. "